My Team
When you became a client of Mike Macfarlane, you placed your trust in him to help make your vision a reality. He honors that trust with the help of his team. Together, they make a strong commitment to customer service.
 If at any time you have a question, concern or need, please let us know.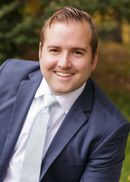 Ammon J Doman
Associate Financial Representative
Office 801-225-8000

Ammon Doman graduated from BYU with his Bachelor's degree in 2012 and competed his Master's degree from the University of Northern Colorado Greeley in 2015. He began his career at Northwestern Mutual shortly after graduation. In 2016 Ammon was promoted to direct Mike Macfarlane's practice.
Ammon married his wife Rachel in 2013 and they now live in Orem where they are raising their two children. They like playing outdoors when the weather is nice as well as playing board games and doing puzzles.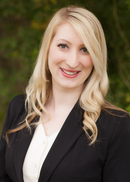 Rebecca K McEntire
Director of Operations
Office 801-805-2363

Becca joined Northwestern Mutual in May 2008 as the front desk receptionist. Not too long after Becca was promoted to the role of Director of Operations. As the Director of Operations, Becca enjoys the variety her work brings her on a daily basis. While operating an efficient office, Becca also finds working to build, train, and coach our top 10 internship team rewarding. Becca graduated Cum Laude from Utah Valley University with a B.A. in History in 2012.
A native of Washington State, Becca has now called Utah home since 2007. Becca and her husband Mark, have two small (energetic) children together. In her free time, Becca likes to stay active by taking long, unaccompanied, strolls down the aisles at Target.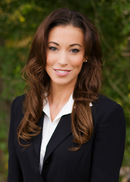 Lisa Irene Tree
Director of Business Development
Office 801-225-8000

Lisa grew up in Washington state and moved to Utah to attend BYU. She is pleased to call Utah her home and enjoys an active lifestyle outdoors. Lisa has five children who also love to spend time outside hiking, snowboarding, and playing soccer.